You are here
November Dinner Meeting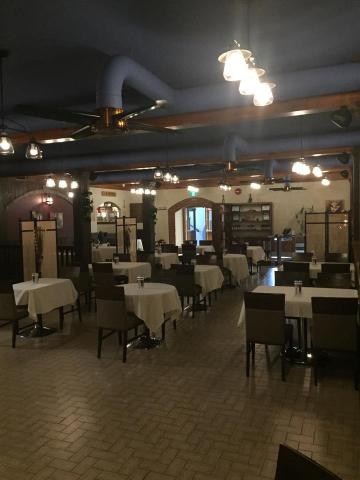 Date:
Wednesday, November 30, 2016 - 5:30pm
Join us on Wednesday, November 30th for our last Dinner Meeting of 2016. We have an exciting agenda planned which includes:
Agenda:
La Bruschetta Bistro - 6th Avenue - Port Alberni
3:30pm - Public Introduction to the Bali Indonesia Travel Opportunity in partnership with: INDUS TRAVEL, TWIN TRAVEL, ALBERNI VALLEY CHAMBER OF COMMERCE
5:30pm - Networking
6:10pm - Dinner
6:40pm - Chamber Update
6:50pm - Kalon Goodrich - Legal Shield (Chamber Benefit opportunity)  
From his boyhood days delivering newspapers in the snow, Kalon Goodrich has had a big appreciation small business. Entrepreneur at heart, he understands that small business is the lifeblood of any healthy community.  As Regional Manager on Vancouver Island for LegalShield, he has a passion for giving every advantage possible to business owners, protecting their family, their finances, their business and employees. Kalon lives in Nanaimo, where he is proud to be a Chamber member, a Chamber ambassador, a Rotarian, and an avid sailor.
7:05pm - Genevieve Eichstadter - Alberni Valley Tourism Training Program - 20 month Contract
Genevieve Eichstadter has been actively involved in the tourism industry for almost ten years, her passion for tourism, the outdoors and sustainability were first sparked while traveling to Europe; where she recognized the massive potential tourism has on on communities, businesses and people. Since that initial trip she has completed a Travel and Tourism Diploma from SAIT Polytechnic, a Degree in Tourism Management from VIU, and is currently pursuing her Masters of Arts in Natural Resources and Environmental Studies from UNBC. She has also had the privileged to explore over 20 countries through her professional and academic journey. These experiences and adventures have led her to work in an industry that she loves while contributing towards a better understanding and practices in tourism conservation, gendered social dynamics in outdoor recreation, and sustainable community development.
7:20pm - Jan Lavertu - McLean Mill Society
7:40pm - Kirsten Soder - Tourism Tofino
Kirsten Soder lives, works, and raises her young family with her husband in Tofino, BC. A lifetime resident of Vancouver Island, she is passionate about creatively promoting the breadth of remarkable experiences available on the West Coast - both on and off the water.  In the six years that Kirsten has been leading the team at Tourism Tofino, her role has changed and grown, and comprises strategic destination marketing, organizational leadership, brand standards management, and external communications. She leads a dynamic team responsible for integrated marketing programs, visitor services, market research, media and public relations. Kirsten holds a BA in Tourism Management and considers herself a Leisure-ologist!
8:00pm - Wrap Up