Waste Disposal & Recycling
Serving Port Alberni since 1967, J.W. Berry Trucking Ltd. specializes in the recycling of wood debris and shake shingles. We also haul land-clearing debris and have 100-yard trailers to do so.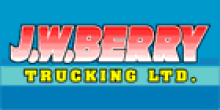 Waste Connections is the premier provider of solid waste collection, transfer, recycling and disposal services, along with recycling and resource recovery, in mostly exclusive and secondary markets across the US and Canada.