Central Location
Port Alberni is central to the business and recreational opportunities and the outdoor and cultural experiences of Vancouver Island and British Columbia.
To the west -- spectacular Pacific Rim National Park Reserve, Barkley Sound, and Clayoquot Sound, and of course Tofino and Ucluelet. A 90 minute drive and a beautiful one at that.
Just 30 to 45 minutes east are the ocean side communities of Qualicum Beach and Parksville.
Victoria, British Columbia's capital city, is a two and one half hour drive south on an excellent highway.
Nanaimo is now rated as one of the best places to live in all of Canada. A beautiful city within one hour of Port Alberni.
Mt. Washington and the thriving communities of Comox, Courtenay, Cumberland are but a 60 - 90 minute drive from Port Alberni.
The big city attractions of Vancouver are just three hours distant by highway and ferry.
Oh, and the weather? We're generally the hotspot on the Island during the summer months. We compete aggressively with other locations in BC and across the Country for the title of warmest spot in Canada many times through the year. Yes, even the winter. We're in a valley so that does mean higher summer temperatures and sometimes low lying fog in the off-season months. We get rain. We love the rain and so do the huge MASSIVE trees in our back yards. Many of us don't own a shovel except for a spade to dig the earth for our veggie gardens. Snow shovels are usually donated to friends and families in other parts of Canada. Generously donated. Come see for yourself. But, bring a raincoat; and flip-flops.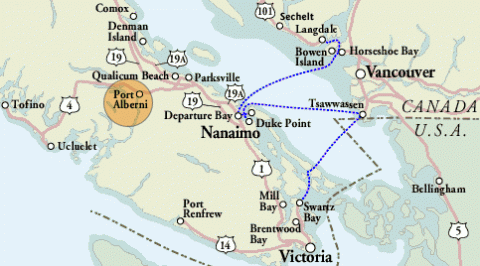 Great for Families or Retirement
Port Alberni Is a great place to raise your family or retire.
We have the most affordable housing and real estate on Vancouver Island.
We offer good schools and a community college with university transfer, vocational and continuing education, and Elder College courses.
Our High School - ADSS opened its new 58 million dollar location in September of 2012. Arguably one of the finest learning institutions in BC, if not all of Canada!
Sports programs and recreational opportunities for kids, teens and adults are extensive, accessible, and affordable.

The Multiplex - home of the Alberni Valley Bulldogs Junior A franchise and the Port Alberni Bombers Junior B franchise. Two NHL size rinks one of which seats upwards of 1800 people
Bob Dailey Stadium. Wonderful Track facilities with a new track in about 2018 and ample seating for major events
Glenwood Centre often used for events, reunions and much more.
Athletic Hall a facility that is in use almost everyday of the year. Basketball, Volleyball you name it.
Sports fields for every team of every sport. Soccer, Ball, even rugby and football
Pickleball Courts, Tennis Courts, Lawn Bowling, a Bowling Alley, Horseshoe pits. We have what you want
Swimming Pool
Museum, one of BC's best

We have a fabulous variety of programs and activities that cater to seniors.
We have at least two beautiful lakes in our back yard and that's not counting the ones in the less accessible areas (back roads, logging roads etc.).
Our brand new, modern hospital is anchored by first class local health care services.
All public facilities and services are within 10 minutes and the City is serviced by an excellent public transit system.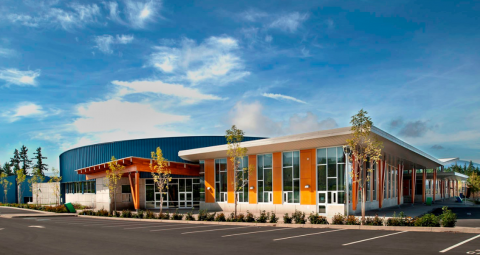 City with A Heart
Port Alberni has a phenomenal history of volunteerism and caring for others. If you are from a larger city, you will be surprised by the deep sense of community and belonging found here.
With an overflow of volunteers, enthusiasm and goodwill, the people and service clubs of Port Alberni are uniquely generous with their time, energy and funds to support worthy causes and help those in need.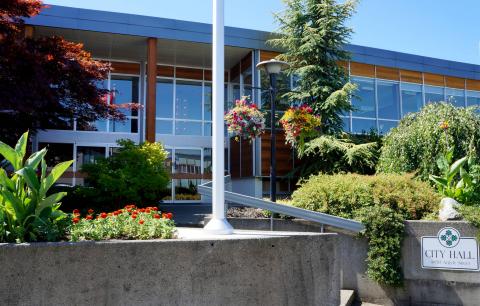 Rich Heritage of Arts & Culture
A community that encourages creative expression and that cares about its past makes a rich place to live. Folks here are passionate about preserving their heritage, and the community is also home to many accomplished artists, artisans, musicians and performers.
Our arts, cultural and heritage scenes are creative, varied and accessible to all. You can be a spectator or a participant in award winning dance, music and drama programs, instrumental and choral music groups, live theatre, painting and sculpting. Or volunteer with one of our many local societies formed to celebrate our diverse maritime, forestry, farming, and early homesteading history.
In addition to the several commercial galleries showcasing local arts and crafts, the Community Art Council's Rollin Art Centre houses a fine arts gallery, a gift shop and breathtaking gardens.
The renovated heritage Capitol Theatre is home to live theatre and the performing arts.
Our Heritage Network attractions are a great places to impress your visiting friends and relatives. You can ride a steam logging locomotive, tour the Steam Powered Mill (not currently operating - but it is operational), get an up-close view of our working harbour, or view local history first hand at our Museum, which is considered one of the best in the province. And if you get a chance make sure to visit the talented folks at the Heritage Centre (the old arena). Inside there are significant artifacts - drivable ones.
Port Alberni is proud to be in the center of Nuu-Chah-Nulth First Nations territory, which goes back 10,000 years. Approximately 10% of our local population is First Nations. Both the Tseshaht and the Hupacasath are currently developing several initiatives to showcase their heritage and culture.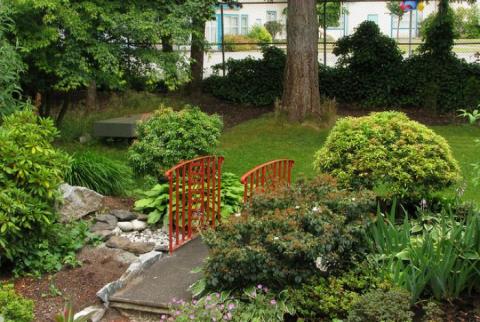 Clean Air & Pristine Water
Clean, fresh air and safe drinking water are among the most precious resources for any community. Port Alberni has both.
The manufacturing of wood pulp in the Alberni Valley, and the odour associated with it ceased in 1992. Our paper manufacturing plant has installed state-of-the-art emission control systems. Air quality in the Alberni Valley now among the best on Vancouver Island and around the province -- and we have the data to prove it.
Port Alberni also has an abundant supply of pristine and delicious drinking water and a rigorous regime of ongoing testing. The City values these resources highly and is committed to protecting them.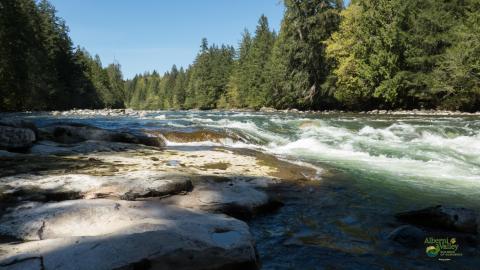 Affordable Real Estate
The Alberni Valley has some of the most affordable real estate on Vancouver Island. Many properties come with mountain or water views.
Where else can you buy a decent family home for $450,000, an executive-style home for $500,000, or live in West Vancouver elegance and quality for less than $700,000? In Port Alberni, a prospective home-owner can easily find a home, be it a character home or otherwise, with views of the Alberni Inlet, the mountains or in many cases....both. Often for less than $400,000. Check out our MEMBER LISTINGS for a Realtor Expert who can assist you in your search.
Desirable locations also include beautiful Sproat Lake, a residential and recreational paradise. Acreage is also available in the surrounding Beaver Creek or Cherry Creek areas for those interested in hobby farming or extensive gardening.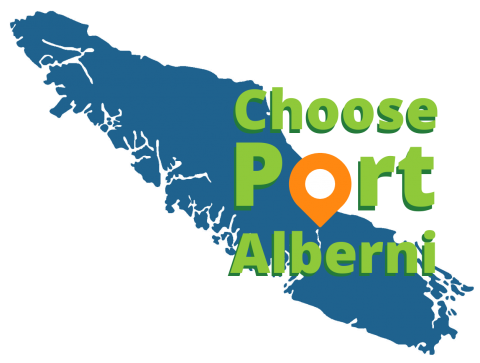 West Coast General Hospital
Port Alberni's 52-bed hospital opened in 2001. This beautiful and practically designed building includes emergency, diagnostic, ambulatory care and inpatient departments. Single and double rooms have views of the surrounding gardens and wooded areas. The four maternity rooms are designed for ultimate comfort and personal care to accommodate the mother and her baby throughout the entire delivery process and following hospital stay.
One of the many extraordinary features of the hospital building is the tranquil inner garden health square. Thoughtfully chosen seating pieces and arrangements amid lush plantings under a glass sky dome provide a pleasing and relaxing atmosphere for visitors and for outpatients awaiting treatment.
Adjacent to the hospital, in a separate building, is Westhaven multi-care facility, home to extended care residents. It's 32 individual living quarters are at ground level, with garden views and walkways. Residents have their own private rooms and washrooms, but share a common area for meals and activities. There are also quiet visiting areas for entertaining guests. Modern detailing and soft colours give the complex a homey and comfortable feel within a village-like atmosphere.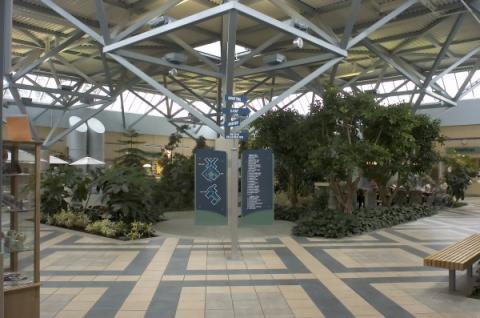 Best Sports Town in BC
Competitive and recreational sports reign supreme in Port Alberni -- hockey, curling, golf, rugby, swimming, basketball, badminton, indoor and outdoor tennis, skating, wrestling, martial arts, soccer, field hockey, bowling and lawn bowling, track and field, softball and fastball, gymnastics and squash. You name it, we've got it. We turn out superb amateur athletes and host first class competitions.
Port Alberni has numerous well-equipped and maintained sports fields and indoor facilities. The Alberni Valley Multiplex, with twin 200' x 85' ice sheets, is home to the fast and slick competitive hockey of the Alberni Valley Bulldogs, the Port Alberni Bombers, plus a variety of public ice programs.
We offer a picturesque and challenging 18 hole, championship golf course with a full-facility clubhouse and a nine-hole executive golf course, plus fitness clubs, racquet sports, swimming, curling, ice skating, lawn bowling and more. Outdoor opportunities include hiking, climbing and camping, whale watching and ocean kayaking in spectacular Barkley Sound and Clayoquot Sound and, of course, salmon fishing, and boating.

Salmon Capital of the World
If you want to "limit-out" before noon, Port Alberni is for you! Recreational salmon fishing in Port Alberni is simply awesome!
The Stamp River system has over one million salmon return annually covering the species of Sockeye (June through August), Chinook (August through October) and Coho (September/October)
The calm waters of Barkley Sound and the Alberni Inlet harbour some of the biggest salmon around. There's also great fly fishing in our rivers. Local fishing and boating outfitters can supply all your needs, or you may want to use one of our many local fishing charter services.
The Port Alberni Salmon Festival is a major 3-day event held annually on Labour Day weekend. Join in the fun for a chance to win daily prizes of $3,000, $2,000 and $1,000, as well as the grand prize of $7,000 for catching the "big one" of the derby! Strong, Sustainable Forestry Economy
For more than 100 years we have cut and milled our local forests. They provide enterprise, industry, employment and recreation for thousands of residents and their families. With each direct industry job leading to two indirect jobs, our forest industry makes a significant contribution to our local tax base. Sustainable forest management practices are key to ensuring that this renewable resource will benefit our community indefinitely.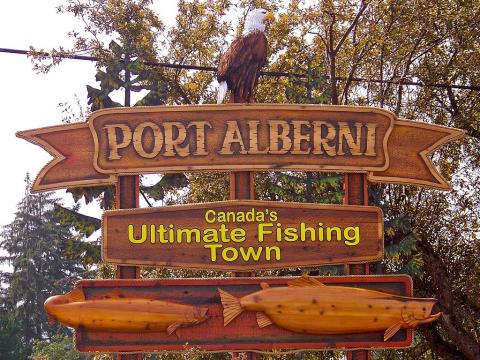 Need More Info?
Contact the Alberni Valley Chamber of Commerce at (250) 724-6535, or visit our VISITOR WEBSITE looking for the THINGS TO DO TAB , or call our Mayor, at (250) 735-7177.