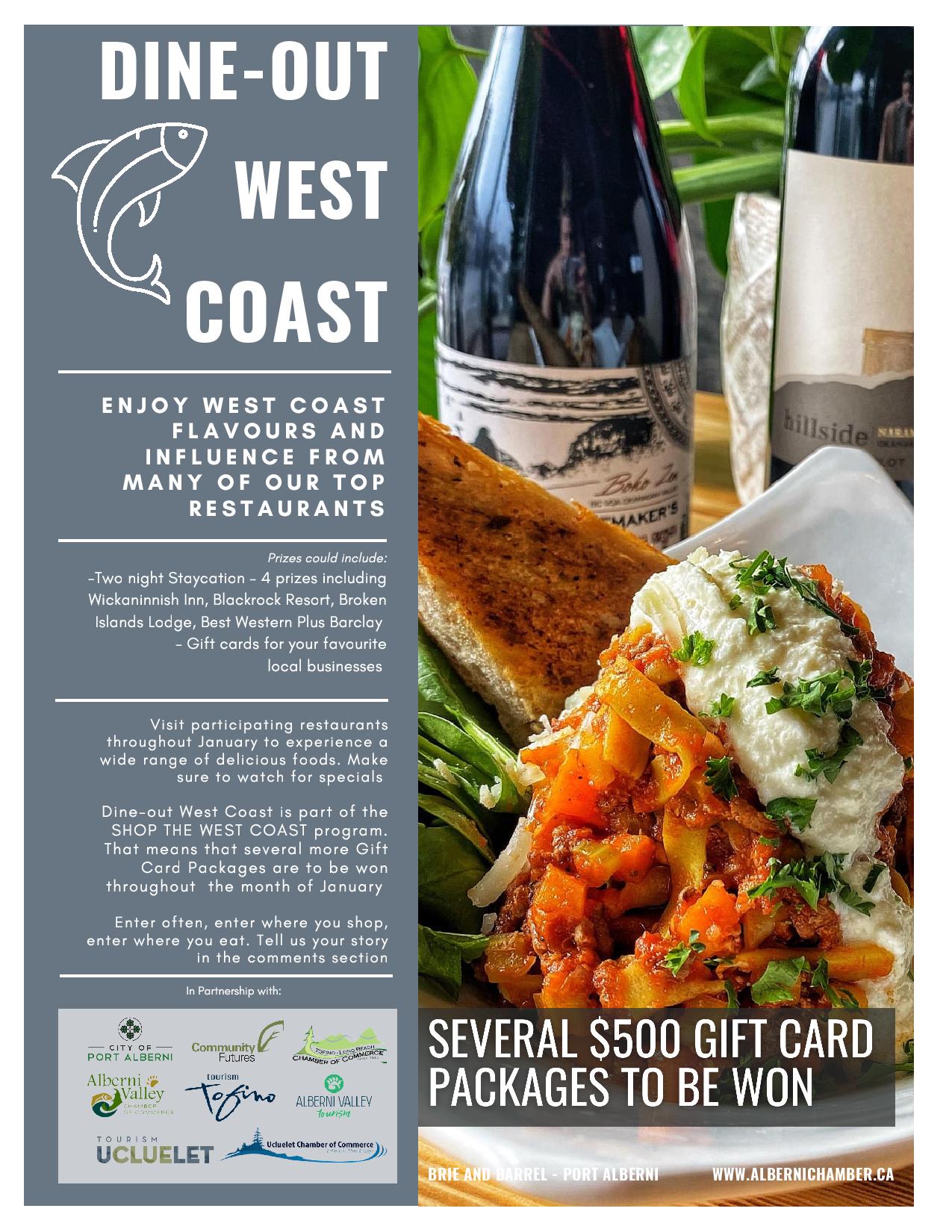 Shop The WEST COAST this Season and Win BIG!
We are thrilled to bring you an exciting SHOP LOCAL program with our partners - The Tofino-Long Beach Chamber of Commerce, the Ucluelet Chamber of Commerce, the City of Port Alberni, Alberni Valley Tourism, Community Futures Alberni-Clayoquot, Tourism Tofino, and Tourism Ucluelet. All are working together with us - The Alberni Valley Chamber of Commerce with a program designed to encourage, promote, and reward, simply for doing the right thing! Keep reading to learn more!
---
Did you know that Shopping Local is beneficial to our ongoing and worrisome Climate Change and Environmental concerns?

"Online Shopping while valuable and necessary in many circumstances should not be the go-to unless there is no other reasonable option. A purchase made online, for something available nearby, WILL negatively affect our communities in more ways than we've come to believe. An extra truck on the road, more single use plastic to dispose of, more cardboard, more CO2 released to the atmosphere, more traffic congestion, and the list goes on." Bill Collette - CEO Alberni Valley Chamber of Commerce
---
So how does the program work?
Put your shoes on, grab your wallet and/or purse, and visit your favourite stores and shops in either Port Alberni, Tofino, or Ucluelet
Look for our posters - somewhat unique to each of the three locations. The poster on this page is what they'll look like.
Go inside the store/shop and select items to fill your basket and make you feel good!
Remember to SMILE UNDER THAT MASK! Yes, we can tell by your eyes whether you are, or are not smiling. The former is best!
While making your purchase look for the poster found inside the store. It will be similar to that above. Only difference is you'll find a QR code. Scan it.
We recommend that you exit the store to fill in the details on the web page you're now visiting. Fill in the blocks as asked including your name, contact info, and whatever else might be required or requested.
Repeat this process EVERY TIME YOU SHOP through December/January in our communities. Every participating business, and there will be at least 135 of them, YES 135 PARTICIPATING BUSINESSES, will have the QR code available for you!
On our end we will build our database (not shared with anyone) so that we can eventually DRAW WINNERS FROM IT/THEM.
Then the fun stuff begins!
Starting on SUNDAY, DECEMBER 12TH we will start to draw the names of winners! LIVE ON AIR - THE PEAK 93.3 and/or TUFF CITY RADIO. Let's call it the TWELVE DAYS OF CHRISTMAS. I know, you've never heard that before but we are creative!
Our winners will receive GIFT CARD PACKAGES throughout the TWELVE DAYS OF CHRISTMAS valued at $500 (YES FIVE HUNDRED DOLLARS) with gift cards from any of the 135 locations from the three communities.
And YES so you know....the gift cards are being purchased by the three Chambers of Commerce. It's possible that some businesses will elect to contribute additional ones to increase the opportunities but for the most part the gift cards, 135 of them, all valued at $100. are purchased by us. A total value of $13,500 filling 27 - $500 Gift Card packages through the life of the program.
And that's not all......
As we move beyond the day where the man dressed in red shows up at our homes we will move our SHOP THE WEST COAST program to one of: DINE-OUT WEST COAST.
That's right! We're going to feature many of our local eateries throughout this entire program (December 1 - January 30).
Every time you dine out remember to tell us about it simply by scanning the QR code on our poster that you'll find in the restaurant.
Throughout January we expect to offer at least another 13 (THIRTEEN) Gift Card packages valued at $500 (FIVE HUNDRED DOLLARS) to lucky folks who are simply doing the right thing. Supporting local.
AND THAT'S NOT ALL!
On Monday, January 31st the three Chambers will enjoy announcing the names of FOUR WINNERS who will receive something even bigger and more fun (if that's even possible). A TOP PRIZE OF TWO NIGHTS AT THE WICKANINNISH INN, a second PRIZE OF 2 NIGHTS AT BLACK ROCK, a third prize of 2 NIGHTS AT THE BEST WESTERN PLUS BARCLAY HOTEL, and a fourth prize of 2 NIGHTS PLUS TRAVEL to the BROKEN ISLANDS LODGE
All you have to do is tune-in to either THE PEAK 93. or TUFF CITY RADIO. Pretty simple. You don't even have to leave your home for this part!
Check out our SHOP THE WEST COAST VIDEO'S
---
Participating Stores/Restaurants in Port Alberni
Mobius Bookstore
Healthy Habits
Dog Mountain Brewing
Jay's Lace it Up
Walk the Coast *
Wynan's Furniture
Boutiques Belles Amies

Starboard Grill

Flandangles

Chances Rim Rock Restaurant

Beaver Creek Home Centre
AV Garden Supply
Finishing Touches *

Twin City Brewing

Boston Pizza

Donut Shop
Stamps Cafe - Best Western Plus Barclay Hotel

Pastimes Bar - Best Western Plus Barclay Hotel

Orestes Kouzina

Mountain View Bakery

Wildflower Bakeshop

Suzanne's
Canadian Tire
Breaker's Marine

Burde Beans

The Brick
McLean Mill - Giftshop
Gayle's Fashion
Windsor Plywood
Jowsey's Furniture & Mattress
Alberni District Co-op
The Power of Three

All Mex'd Up

Animal Ark
Port Boat House
West Coast Home Hardware
The Funk Trunk
Cap-it
Port Posh Wash

Boomerangs Cafe

Coastal Flow Creative
Cloud City
Belles Hair Care *

Tim Hortons

Little Bavaria
Brie and Barrel
Jumping Slug Clyclery
Alberni Brewing Co.
Steampunk Cafe
The Clambucket
Bucksnorts Restaurant

Granny's Fried Chicken
Riverbend Cafe & General Store

The Flooring Depot
Salmonberry's Emporium

Double R Meats

Bare Bones Fish & Chips

Fresh Coast Market

Alberni Industrial Marine
L.B. Woodchoppers
Blue Fish Gallery
Alberni District Liquor Store (Div of AD Co-op)
Boundless Beauty
Gone Fishin
Jim's Clothes Closet

Smitty's

Naesgaard''s Farm Market
Kismet Quilts
Valley Vision Optometry

Solda's Restaurant

Colyn's Garden Shop
Klubhouse for Kids
Coombs Country Candy
Bosley's Pet Foods

Alberni Golf Club/Eagles Nest Restaurant

Sehmi Restaurant

Panago Pizza

Merit Furniture
Businesses Highlighted in RED will be featured during the month of January as we morph the SHOP THE WEST COAST into DINE-OUT WEST COAST. Watch this page, watch our Social Media Pages, listen to The PEAK 93.3, read the AV News to keep up with the many specials that could be offered by these businesses.
* Multiple Gift Cards (Merchant donations)
---
Participating Stores/Restaurants in Ucluelet
Image West
Reflecting Spirits Gallery
The Den
Crows Nest
Co-op
Co-op Gas Bar
Gray Whale Deli
Currents Restaurant / Black Rock Resort
Ucluelet Liquor Store
West Coast Connect
Frankies
Barkley Cafe
Pluvio
Howlers
Ucluelet Brewery
Zoe's
Each of the businesses from Ucluelet have provided TWO Gift Cards in the program
---
Participating Stores/Restaurants in Tofino
Driftwood Gifts
Storm Surf Shop
Stormlight
Sacred Stone Spa
The Factory
Merge Curated Goods
Mark Hobson Gallery
Picnic Charcuterie
Tofino Brewing Company
Kid and Kook
Eagle Aerie Gallery
Tofino Co-op
Two Trees Gift Shop
Caravan Beach Shop
Long Beach Surf Shop
Epic Pharmacy
Gaia Grocery
Love Craft Gallery
Tofino Distillery
Tourism Tofino Visitor Centre
Method Marine
Tofino Fishing and Trading
Habit Clothing and Apparel
Drift MFG Co.
Surf Sister Surf School
Chocolate Tofino
Live to Surf
Mermaid's Tales Bookshop
Salt Tofino
Pacific Surf School
---
The LUCKY WINNERS ARE: (insert smiley face here). There will be at LEAST 31 of them!
---
Andrew Schneider scanned the QR code at WINDSOR PLYWOOD and had his name drawn on Monday, December 13th. Lucky guy won FIVE GIFT CARDS each valued at $100.00 from: Walk the Coast, The Starboard Grill, Alberni District Co-op, Driftwood Gifts (Tofino) and Image West Gallery & Gifts in Ucluelet.
Jennifer Eaton shopped at Flandangles in Port Alberni and had her name drawn on Tuesday, December 14th. She won FIVE GIFT CARDS each valued at $100.00 from: Belle's Hair Care, Westcoast Home Hardware, Chances Rimrock Casino Restaurant, Storm Surf Shop in Tofino & Reflecting Spirits Gallery in Ucluelet.

Chris Fadden

shopped at Long Beach Surf Shop in Tofino and was called to confirm a big win on Wednesday, December 15th. Chris wins FIVE X $100.00 Gift Cards from each of: Coastal Flow Creative, Alberni Industrial Marine, Twin City Brewing, Stormlight in Tofino and The Den in Ucluelet

Jordan Bernard

has a favourite Port Alberni restaurant and sure enough he scanned the code at All Mex'd Up during a recent visit. Had name called on Thursday, December 16th and wins FIVE $100.00 Cards from each of: Gayle's Fashion, Animal Ark, Boston Pizza, Sacred Stone Spa (Tofino) and the Crow's Nest in Ucluelet.

Pam Frazee

shopped at Merge Curated Goods in Tofino recently and because she scanned the QR code found there she wins gift cards from: Jim's Clothes Closet, AV Garden Supply, the Donut Shop - all in Port Alberni then for her home area she wins gift cards from The Factory in Tofino and and Co-op in Ucluelet. Nice!

Kelly Gauthier

visited Alberni Golf Club then entered the draw and had her name drawn on Monday, December 20th. Kelly wins gift cards from: Valley Vision Optometry, Beaver Creek Home Center, Stamps Cafe, Merge Curated Goods (Tofino) and Co-op Gas in Ucluelet

Christine Nesbitt

shopped at Healthy Habits in Port Alberni then scanned the QR code visible in that store and then she became the lucky winner for December 21st. Christine wins $100.00 gift cards for each of: Finishing Touches, Bosley's Pets, Orestes Kouzina, Mark Dobson Gallery in Tofino and Gray Whale Deli in Ucluelet!

Kimberley Johnston

visited Sacred Stone Spa on the west coast and was fortunate enough to have her name drawn on December 22nd. She wins $100.00 gift cards for each of: Blue Fish Gallery, Breakers Marine, Mountain View Bakery, Picnic Charcuterie, and Currents Restaurant at the Black Rock Resort.

Ryan MacDonald

stopped in at Tofino Fishing and Trading and then he made the wise decision to scan the QR code. His name was drawn on December 23rd so we will be sending him $500.00 worth of gift cards including one from each of: Power of Three, Wildlflower Bakeshop, Canadian Tire, Tofino Brewing Co, and Ucluelet Liquor Store.
For the last draw before Christmas and the last of 2021 (but not the last, by any means, of the Shop the West Coast Program) we drew the name of

Amy Anaka

who wins yet another $500.00 gift card package consisting of Gift Cards from each of: Flandangles, Cap-it Alberni, Burde Beans, Drift Mfg and West Coast Connect in Ucluelet.
Starting back on January 6th under a major blanket of snow (remember that word) we announced that someone named

Victoria Snow

had enjoyed some goodies at Twin City Brewery. Her name was selected (in advance of us knowing about the snow); she wins gift cards for each of: Kismet Quilts, Colyn's Garden Shop, All Mex'd Up, Gaia Grocery and Chocolate Tofino!

Tanya Dowdall

of Tofino scanned the poster she found at Sacred Stone Spa and found out today, January 7th that her name was drawn for $500.00 worth of gift cards. Tanya wins a $100.00 gift card for each of: Boundless Beauty, Double R Meats, Alberni Brewing Co., Gaia Grocery and the Barkley Cafe.

Alina Hiltz

was the lucky winner on Monday, January 10th. She'd visited the Alberni Golf Club and because she entered the contest she found her name drawn for gift cards from: The Funk Trunk, Fresh Coast Market, Alberni Golf Club, Love Craft Gallery and Pluvio in Tofino!
Lucky winner for Tuesday, January 11th was:

Gwen Hayhurst

who loves shopping at Bosley's Pets. She won gift cards for each of: Naesgaard's, Gone Fishin', Bare Bones Fish n Chips, Tofino Distillery and Howlers in Ucluelet
On Wednesday, January 12th we drew the name of:

Roberta Joehle

who commented on her visit to the Riverbend Cafe that it is a real gem from Port Alberni. Roberta wins gift cards for each of Cloud City, Healthy Habits, Boomerang's Cafe, Tourism Tofino Visitor Centre and the Ucluelet Brewery. Nice!

Jennifer Johnson

stopped at Steampunk Cafe, found the QR code, scanned it and lo and behold we ended up pulling her name on Thursday, January 13th. She wins gift cards for each of McLean Mill Gift Shop, Jowsey's Furniture, Brie and Barrel, Method Marine and Zoe's Bakery in Ucluelet.

Ryan Wacket

visited Image West in Tofino/Ucluelet then scanned the code and luckily had his name drawn on Friday, January 14th. Ryan wins a package of gift cards from: Salmonberries, Image West, Bucksnorts, Jumping Slug Cyclery and Tofino Fishing.
On Monday, January 17th

Kyla MacDonald

won for shopping at Fresh Coast Market. She wins gift cards from each of: Coombs Country Candy, LB Woodchoppers, Little Bavaria, Habit Clothing and Reflecting Spirits Gallery.
Tuesday's winner was

Amanda Warbrick

who enjoyed a meal at Brie and Barrell in Port Alberni. She scanned, she won! Five gift cards each at $100.00 for: Howler's, Port Boat House, Panago, Surf Sister and The Den.
On Wednesday the lucky name drawn was:

Megan Hurd.

She stopped in at the Donut Shop and apparently loves the place as she shared a loved comment! Her winnings include gift cards from: Port Posh Wash, Mobius Books, Riverbend Cafe, Co-op and the Crows Nest in Tofino.
Thursday we awarded

Adele Larkin

after she enjoyed a meal at Currents Restaurant in Ucluelet. She wins gift cards from: Suzanne's, The Flooring Depot, The Clam Bucket, Co-op, and the Pacific Surf School
The final winner of the second to last week of our program was

: Colin Schult

. Colin wins gift cards from Boutiques Belles Amie, Sehmi Restaurant, Pharmasave in Ucluelet, Salt also in Ucluelet and the Co-op Gas bar in Tofino. Looks like Colin will be heading out west in the next few weeks!
For the start of the final week of the winners we selected

Treena Samuel

who had visited Smitty's Restaurant in Port Alberni. She won gift cards for each of Klubhouse for Kids, Barkley Cafe, Smitty's Restaurant, Tofino Visitor Center and the Gray Whale Deli!
For call number 24 our Office Manager Jen selected

Sarah Williams

as the winner. Sarah visited Steampunk Cafe early in January and for that she wins gift cards from: Jay's Lace it Up, Merit Furniture, Solda's Restaurant, Mermaid Tales Bookshop and Currents Restaurant at the Black Rock!
On Wednesday the 26th of January we selected

Barbara Fox

from our massive list of entries to the contest. Barbara had a meal at Solda's Restaurant where she entered. She wins gift cards for Pluvio, Windsor Plywood, Steampunk Cafe, Life to Surf and the Ucluelet Liquor Store.
Our second to last winner for a $500.00 gift card package went to

Rebecca Hurwitz

after she scanned the QR code at Chocolate Tofino! Rebecca will be receiving gift cards for Tim Horton's, Wynan's Furniture, Dog Mountain Brewery, Two Trees Home and Gifts and West Coast Connect!
Wow, we did it! The call on the 28th of January provided our winner with the last of our 27 gift card packages of $500.00 worth of west coast gift cards. The winner

Kendra Howell

was in Tofino doing some shopping right before Christmas. She wins gift cards from: Zoe's Bakery, The Brick, Granny's Fried Chicken, Long Beach Surf Shop and the Ucluelet Brewery!
The Grand Prize Winners - announced on-air - Monday, January 31/22.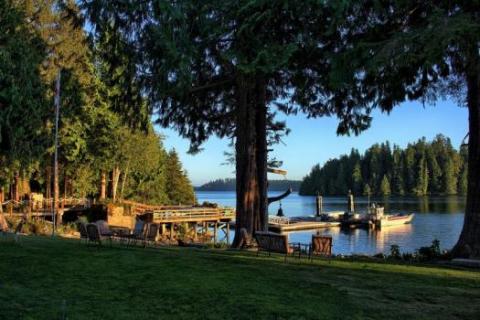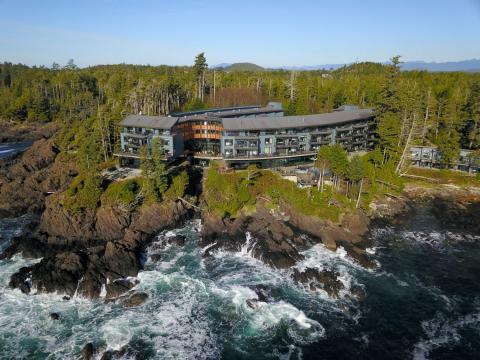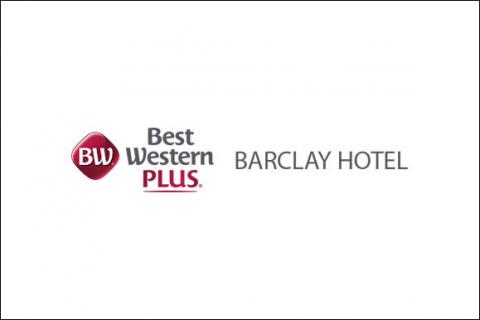 ---
Brought to you by: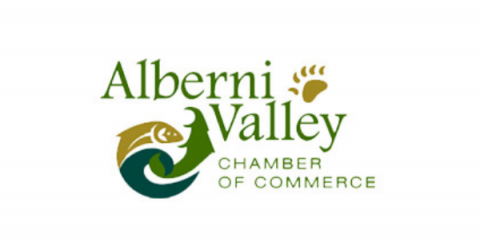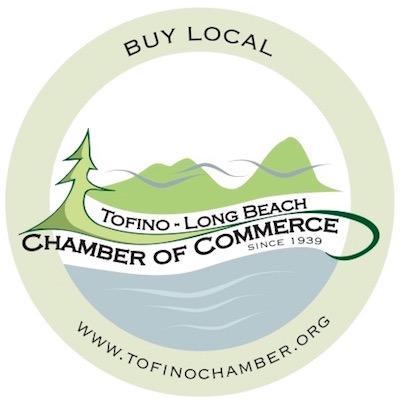 ---
Partner Organizations:
---
Organizations assisting us along the way:
---
How we are funded:

We thank and acknowledge the support of the Government of Canada through the Minister of Innovation, Science and Industry under an initiative referred to as: Federal Identity Program and more commonly known as SHOP LOCAL BC PROGRAM.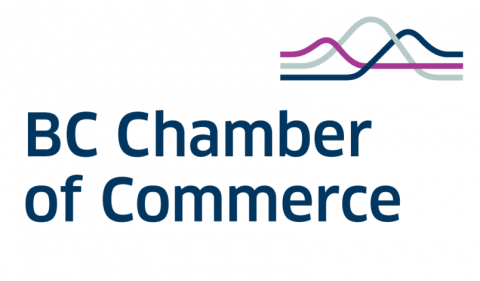 The BC Chamber of Commerce has been engaged by the Minister of Innovation, Science and Industry to administer the Shop Local BC program. All funding for the project known as: Shop the West Coast & Dine-out West Coast will be forwarded to the three involved Chambers of Commerce by the BC Chamber of Commerce on behalf of the Minister. The Alberni Valley Chamber of Commerce is the lead organization for this project under a working agreement with both the Ucluelet Chamber of Commerce and the Tofino-Long Beach Chamber of Commerce.
---